Building a Universe, One Word at a Time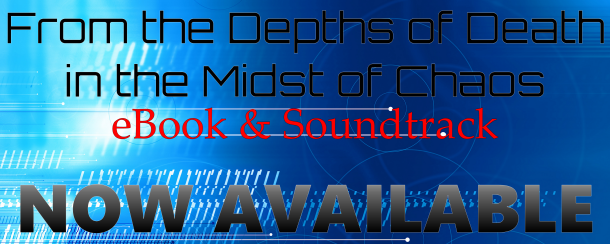 Intelligently-Produced Content
Dope Enterprises Infinity is the Buffalo Grove, Illinois-based parent company of (eBook publisher) Dope Enterprises and (record label) Def Mute Records.
Dope Enterprises is a plot-driven and character-run publisher of the eBook series: SpaceStation Colt, The Enforcers, Domina, and Dyoogie. Cerebral, character-focused works; epic story lines; property-spanning arcs; stylish, original literature; and tight continuity are the components that aid us in Building a Universe, One Word at a Time. Our goal is to amass the largest - most delicately-crafted, intricately-woven, meticulously-indexed, and expertly-managed universe ever created: The Dope Universe.
Def Mute Records is the principal source of music-related products and services by underground musical entrepreneurs: DJ VoiceCrack, E Luv, and the Mac-X Crew. Having released its first official underground tape in 1993 and fresh off the heels of success regarding in-house composer DJ VoiceCrack's having gone over the 290+ tracks-produced mark, Def Mute is a record label poised to expand the music entertainment market with both premium tunes and forward thinking.
Welcome to our site! Here are a few of its highlights:
Excerpts
Some people need to sample a writer's work before they will give it a chance. Other people love the writer's work and would like to see more of it on a regular basis. Having a surplus of great characters, who happen to have been relegated to supporting roles in certain properties but are more than capable of carrying a story, affords everybody a wonderful opportunity for some interesting new series to be realized. Enjoy all 100 chapters as they fit perfectly within, affect, and are affected by the overall continuity established in the Dope Universe eBooks. Our press releases and production notes are also posted in this section.
Universe Encyclopedia
View the more than 800+ entries chronicling the Dope Universe.
Character Rankings
Have you ever wondered what it would look like to stack-rank an entire universe worth of characters? Well one of them (Sheol) did. Actually he might just be tasked with having to face off against and go through some of the others, so it was quite studious of him to put this listing together. His research offers clues as to how powerful some of your favorites truly are, so bone up on the more than 200+ fight rankings.
Free Stuff
Everybody likes it. Here we are sharing some of Dope Enterprises' creative history with a collection of older works and rarities that just happened to be lying around. Browse the 41 archived classics comprising the backbone to our literary universe.